Colorado Springs laser cutting service: Innovation, versatility and productivity with IP Automation's CNC laser cutter.
IP Automation presents its state–of–the–art CL-440 CO2 laser cutter system serving the Colorado Springs region. Bringing IP Automation to the height of innovation in the manufacturing industry, the all–new Cincinnati laser cutter transcends the limits of traditional laser cutting to deliver maximum productivity and versatility in laser engraving, etching and more.
The laser cutter's dual pallet system allows the operator to seamlessly unload old material and load new parts as the laser cuts the present pallet. Complete with a Human Machine Interface (HMI), the cnc laser cutter provides the single operator with a user-friendly 15" LCD touch screen and keyboard.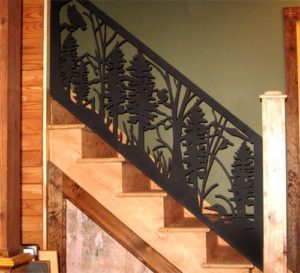 Bringing the latest cnc laser technology to Colorado Springs, our laser cutting service maximizes both cutting speed and accuracy with a 4000W CO2 resonator, linear motors and the industry's finest aerospace composite construction.
Dynamic Power Control (DPC) produces a highly accurate laser cut with quality edge condition by automatically balancing the laser power and feed rate. Additional automatic features, such as the auto–focus laser cutting head and self-aligning lens holder, allow the laser cutter to process a wide range of materials with minimal preparation.
With the CL-440 CO2 laser cutting system as part of our automation equipment lineup, IP Automation serves a variety of industries in Colorado Springs and locally. Our industries in include railroad engineering, medical device production, solar and wind energy, agriculture, aerospace engineering and more.
12,000 IPM rapid traverse
1″ mild steel cutting capacity
dual pallets
linear motor drives
magnetically coupled laser head
modular material handling system
3 lens drawers- 5.0, 7.5 and 10in
user-friendly touchscreen and software solutions
5′ x 10′ Dual Pallets
4,000W CO2 Resonator
HowStuffWorks.com on how laser cutters work…>