Metal bending services for sheet metal and beams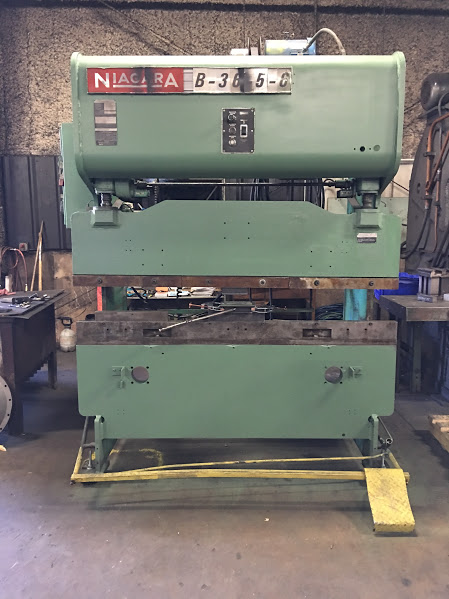 IP Automation provides a comprehensive range of metal bending services. Our fabrication capabilities include sheet metal bending. Utilizing the latest machining technology and engineering methods, our designers manipulate virtually any metal with accuracy and efficiency.
Bending capabilities are in high demand from a variety of industries. Timely, accurate production is essential to compete in today's market. The final products of metal bending have countless applications and can be found in nearly every field. IP Automation's bending fabrication benefits the architectural, construction, automobile, industrial machinery, aerospace, medical, railroad and HVAC industries.
IP Automation provides individualized focus for all metal bending orders. With the technology and machinery to perform metal bending operations in–house, we carefully oversee each step of the process. Having direct access to the production cycle allows for maximum control over product quality.
With a wide capacity range, our metal bending machinery handles any class of metal in a wide variety of dimensions and densities. Sheet metal, beams and bars and are just a few examples of the products we process. Our experienced engineers give clients the freedom to create complex structures, including beams and sheet metal with multiple bends. We are dedicated to providing the highest quality metal bending services for your needs, with the technology and skill to meet your specifications.
At IP Automation, clients are guaranteed high precision bending and consistency in even the most detailed projects. We fulfill orders of any size, servicing local projects in Colorado Springs to large–scale, international productions. Regardless of the quantity or complexity of your order, IP Automation has the machining capabilities and the engineering expertise to ensure precise, efficient and reliable results.
| | |
| --- | --- |
| Bending services for a wide range of applications and industries. | Utilizing the latest bending machinery, we fulfill all orders with precision and efficiency. |